Hosting Sporting Events in Denmark
Previously, Denmark has hosted the IOC Session & Olympic Congress 2009 along with hundreds of World and European Championships within many different sports, including international para events. Denmark has previously hosted – among other para events - the 2019 IWRF Wheelchair Rugby European Championship, the 2015 Para Table Tennis European Championship and the IWRF Wheelchair Rugby World Championship in 2014 in Odense.
Sport Event Denmark – the national sporting event organization
Sport Event Denmark is the national Danish sporting event organization. The organization is stablished and supported by the Danish Government.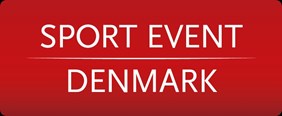 The main objective of Sport Event Denmark is to help develop and promote sport, this involving the attraction and hosting of major international sporting events and congresses. Sport Event Denmark is primarily focused on sports that have a strong foundation within Denmark, either at the elite level or when it comes to sport for all levels.
Denmark - the land of sports clubs
Denmark has a unique tradition for associations in the world of sports.
The main ingredient is the club volunteers: An estimated 550,000 volunteers hold the Danish associations together.
Other resources primarily come from local businesses as sponsors, free facilities such as local schools and municipal support.
The association phenomenon began in the 1860s with rifle associations as the first associations in Denmark.
Approximately 11,000 sports clubs in Denmark.
Approximately 1.65 million Danes are members of one or more organized sports clubs – that is without counting the members of commercial gyms.
See the event calendar on www.sporteventdenmark.com and follow on Twitter, Facebook and Instagram.
Share: #sporteventDK
Media Contact: Eline Andersen, Cell +45 51 22 53 85