Squads announced for 2022 Wheelchair Rugby World Championship
12 of the top ranked teams in the world are bringing a total of 139 players including all of the biggest names in the sport to Vejle, Denmark.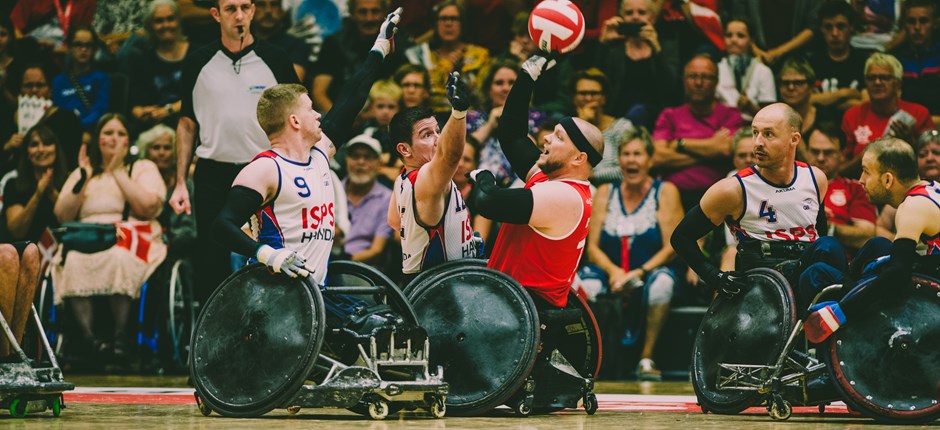 With 10 days to go until tip-off in Vejle, teams are finishing their final preparations and are due to arrive in Denmark over the coming week. A star-studded list of players has been confirmed including Australia's Ryley Batt, Canada's Zach Madell and Danish fan favorite Sebastian Frederiksen.
Event Director Torben Nygaard from Parasport Denmark is excited to welcome 139 top players to the 'Capital of Para Sport' for the world championship.
- There is just so much talent and quality in the sport right now, I really can't wait for the tournament to get started. It's going to be a thrill for the Danish audience to experience and cheer for these great teams and players in Vejle, said Torben Nygaard.
Early favorites include current world no. 1 and reigning world champion Japan as well as Paralympic Champion Great Britain. Along with USA and Canada, Torben Nygaard considers them the strongest title challengers on paper.
- Based on the results over the past year at events such as Canada Cup, Musholm Cup and King Power Quad Nations, these are the teams to beat. But you can never count out Australia, and France just became European Champions earlier this year, he said.
Home team Denmark is currently ranked seventh in the world. The first objective for Head Coach Jason Regier and the experienced Danish team is to advance from the group stage and qualify for the quarterfinals where they will hope to cause an upset against a higher ranked team.
- I think it will be the most competitive tournament that we've seen at a world championship. If you can make it into the knockout rounds, then you are right where you want to be. Our focus is having a good start in our own pool. All of these teams have shown they have earned the right to be here. Competition is getting better and closer. First quarterfinals and then anything is possible from there, he said.
The American is relishing the opportunity for his players to perform at home in Vejle.
- We absolutely love playing in Vejle! We were here in 2019 for European championships and the city really embraced that tournament and our team. The energy they brought help the team to secure a qualifying place for their first ever Paralympics in Tokyo 2020. We're excited to be playing in front of friends, family and fans of the game, said Jason Regier.
Denmark play Brazil in the opening match of the 2022 Wheelchair Rugby World Championship on Monday October 10 at 5 PM CEST.
About the 2022 Wheelchair Rugby World Championship
The 2022 Wheelchair Rugby World Championship is hosted by Parasport Denmark along with Sport Event Denmark, World Wheelchair Rugby and Vejle Municipality.
A total of 46 games will be played on two courts in DGI Huset Vejle, with a capacity of 1.200 spectators.
The 12 teams taking part in the tournament have been drawn into two pools of six, with the top four teams advancing to quarterfinals. This is the first world championship to include quarterfinals.
Follow @2022wrwc on Facebook and Instagram for more coverage of the tournament.