Ticket sales off to a great start in Vejle
The local organizing team in Denmark is sold out on Golden Tickets, which secure access to the entire knockout phase of the 2022 WWR Wheelchair Rugby World Championship. 30 percent of the tickets have been purchased by fans based in the UK.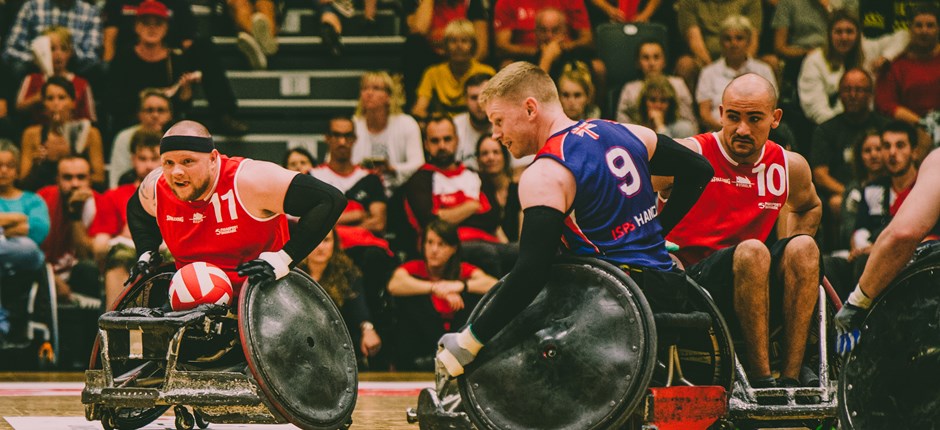 While fans of wheelchair rugby had plenty to be excited about during the Paralympic Games tournament in Tokyo 2020, the Covid-19 pandemic made it impossible to enjoy the action up close. That changes in Vejle this October, and fans have so far been quick to secure access to the stands in Spektrum arena. 
Event Director Torben Nygaard is thrilled with the early interest in the tournament. 
- It's amazing that we are now sold out on Golden Tickets, and it's definitely a big boost to our preparations. We are determined to make this world championship a truly memorable experience for players and fans, and we want the atmosphere in Spektrum to be special, said Torben Nygaard. 
He is not surprised with the level of interest from the UK.  
- Great Britain has been on an impressive roll, taking not only the European crown in Vejle in 2019 but also becoming the first European side to win gold at the Paralympic Games last summer. They deserve to be popular, and hopefully that translates to more travelling fans and media interest, he said. 
After selling a total of 350 Golden and Silver Tickets, Torben Nygaard and his team will now focus their efforts on selling one day tickets.
label