Local attractions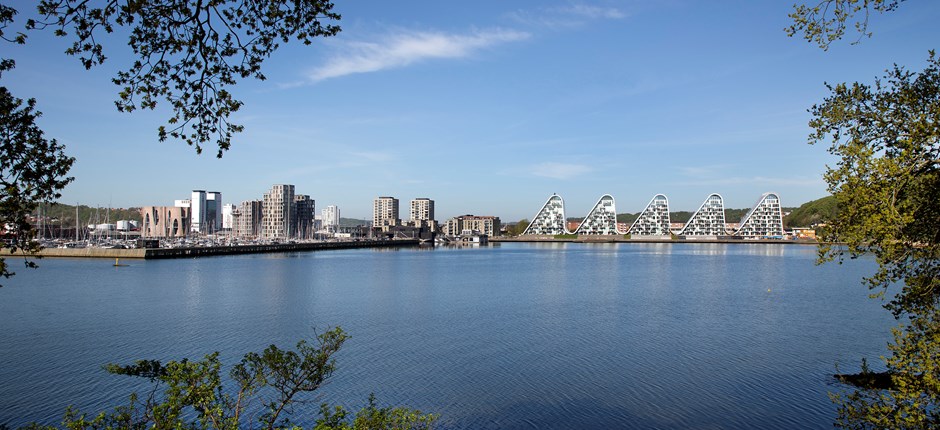 Wonderful Vejle – centrally located in some of the most beautiful nature scenery in Denmark - with large forests, river-valleys and a picturesque fjord.
It is easy to get to and from Vejle. We have Denmark's second largest airport in Billund, the third largest railway station in Jutland and we are well connected to the motorway-system.

Vejle is a municipality in progress.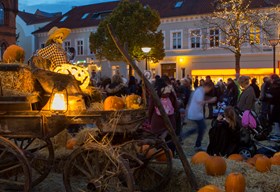 The number of inhabitants just passed 115,000 people and with a year-on-year increase of about 1000 people, Vejle is the fastest growing municipality in Southern Denmark and is even above the national average. Vejle also attracts many new companies and offers more than 600,000 jobs within a one-hour drive.

Attractive shopping-city
Vejle has a very attractive city-centre and was named "Best Shopping City in Denmark". Contrary to many other cities, Vejle has managed to integrate large shopping malls in the city-centre. Interesting specialty-stores, plenty of cafés and restaurants, lots of parking spaces and two hours free parking along with events a plenty, make Vejle an attractive city for shopping. One of the new and attractive districts is Vejle Midtpunkt. A district with a Latin atmosphere, small cosy cafés and shops – such as Fabrikanterne – a development- and innovation lab for designers and retail entrepreneurs.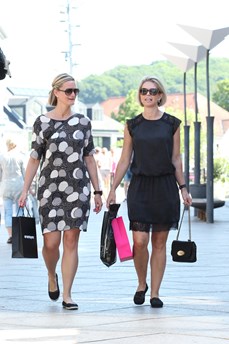 Third-largest conference-town
Vejle is Denmark's third-largest conference-town measured at hotel stays – right after Copenhagen and Aarhus. The hotel- and conference locations are gathered in "Meeting Vejle" where they work together to provide the best possible experience for their guests.
In 2015, Spektrum – a modern and flexible conference- and sports arena opened.
Spektrum is located in connection to the DGI-House. It has shown its worth at the European Championships in Para Table Tennis and many more private and official events, such as Vejle's New Year's Reception with approximately 1000 guests. We have a wide range of hotel- and conference locations, each with their own unique specialty, e.g. wellness.


Large tourist-destinations
The municipality of Vejle contains several destinations, that attract many tourists. E.g. Givskud Zoo, which is close to Legoland and Lego House. Kongernes Jelling is rebuilt into a new Exploratorium, which attracts a record amount of tourists to the centre and the monuments area. The Egtved girl is on everyone's lips, and a new experience centre – located at the exact location of her finding – is in the planning.

Mountain town – ideal for cycling
Vejle also attracts many events. Since 2004, Vejle's many steep hills has acted as the ideal backdrop for the Queen stage of PostNord Danmark Rundt. There is a reason why, people often refer to Vejle as the number one mountain town in Denmark.
Next up is the Tour de France. In 2022 Vejle is going host the start of the 3rd stage in the world's most famous cycling race. A lot of other cycling races take place in and around Vejle. One of the big events is Grejsdalsløbet. An amateur race with more than 4000 participants. The large forests and the many hills also offers some of the most intriguing mountain bike trails.

Plenty of events
Many events take place in Vejle all year long. Jelling Festival – the third-largest music festival in Denmark is one of the great yearly events that attract many guests.
Vejle Fjord Festival is another yearly event, where people can enjoy music, Upcomers Design Market and sailing activities at the marina. After the summer break, all new students gather for PikNik party in the City Park, and Rock i Byparken normally sell out long before it's first concert. In the fall, Halloween in October is always a big deal.

Spectacular architecture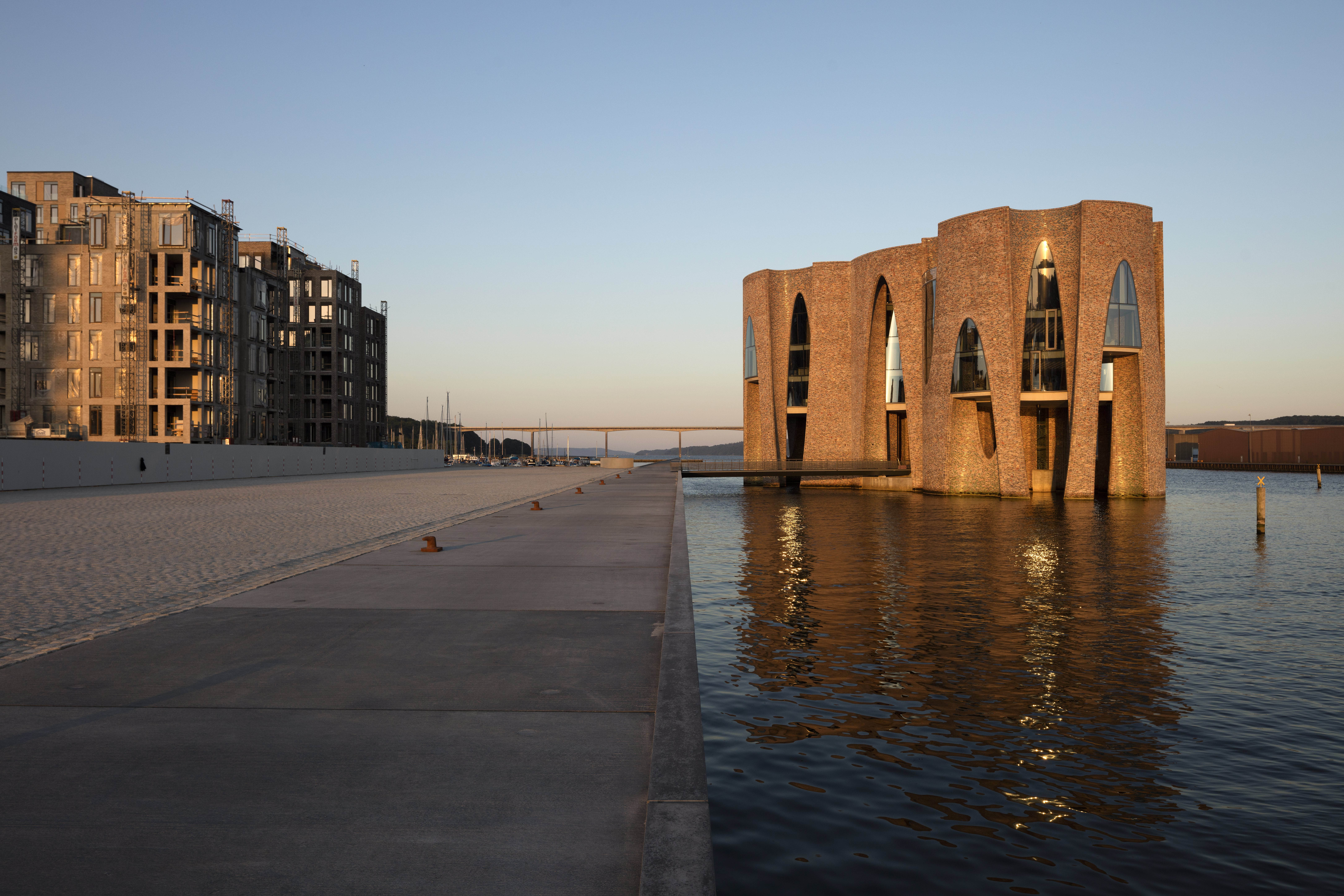 A lot of new buildings are currently being built in Vejle, as the many new inhabitants all need a place to live. In the Tirsbæk Bakker district, a new and innovative residential area with several hundred houses are popping up these years.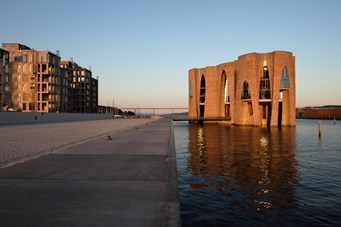 Many new apartments are being built at the marina. Vejle has created a new and attractive district, with residential areas and maritime clubs - along with Denmark's first floating kayak club - that will attract many new people and tourists, and be a valuable recreational area for the inhabitants of Vejle.
The residential complex "The Wave", drawn by the internationally acclaimed architect firm Henning Larsen, has won several international architecture awards. Fjordenhus, the domicile of Kirk Kapital, has since its inauguration in 2018 developed into a large tourist attraction. The world famous artist Olafúr Eliasson created it, and its ground floor is open to the public.