Live Draw Coming Up
On Thursday July 7 at 1.30 PM CEST, the World Championship draw will take place on Rådhustorvet in the city center of Vejle and will be livestreamed on Facebook.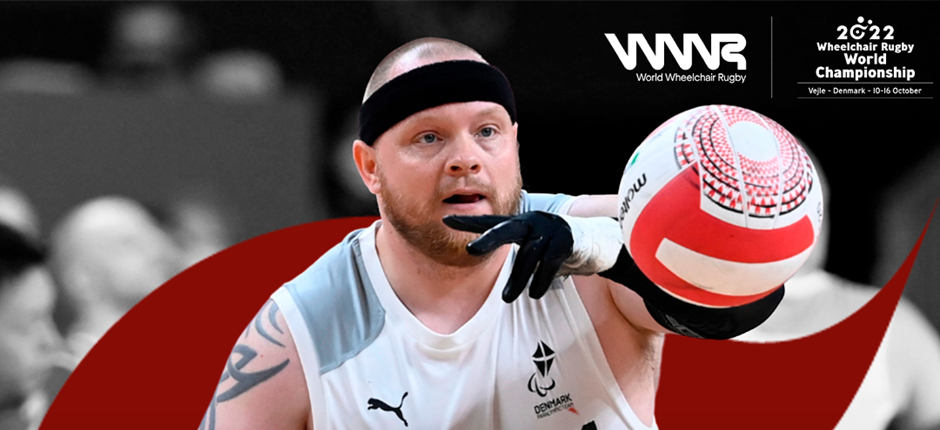 With less than 100 days to go before the first tip-off of the 2022 WWR Wheelchair Rugby World Championship in DGI Huset Vejle, the draw process will allocate the 12 qualified teams into to Pools A and B. Vejle will host the draw in the town centre, and overseeing the draw will be Vejle's Deputy Mayor and Chairman of the Committee of Culture and Sports Dan Arnløv Jørgensen alongside Event Director Torben Nygaard from Parasport Denmark, and Denmark's national team head coach Jason Regier. 
- We are very excited to take another big step towards the World Championship in Vejle. I think everyone is looking forward to seeing how the draw shakes out and to learn which teams will be facing off against each other in the group stage of the tournament, said Torben Nygaard. 
In advance of the draw, the 12 teams have been placed into their seeded pairs according to the WWR World Ranking List dated 10th June 2022. The first team drawn from each pair will be placed in Pool A with the remaining team automatically going to into Pool B. Once the first 10 teams have been drawn, host national Denmark will choose the pool they wish to be allocated to. The remaining team, New Zealand, will go to the other pool.
The 12 teams taking part in the World Championship are in order of world ranking: Japan, Great Britain, USA, Australia, France, Canada, Denmark, New Zealand, Brazil, Germany, Colombia and Switzerland.
Watch the draw live on Facebook at @2022wrwc 
The 2022 WWR Wheelchair Rugby World Championship will take place in Vejle, Denmark, from between the 10th and the 16th of October 2022.