Schedule announced for 2022 Wheelchair Rugby World Championship
The Organising Committee has announced the schedule for the 2022 Wheelchair Rugby World Championship following the completion of the draw in July. The games will take place in DGI Huset Vejle, Denmark, from October 10-16th.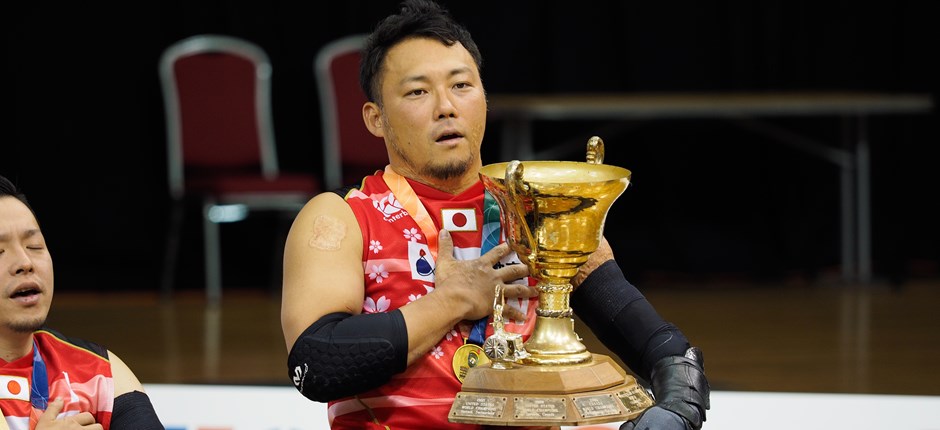 Pool games are due to take place over four days on two courts. Host nation Denmark faces Brazil in the opening tip-off on Monday, October 10 at 5 PM local time. They will be followed by the Paralympic champions from Great Britain who face Switzerland in their first match at 7.15 PM. Over the following three days a further 28 pool games will be played.
The top eight teams are set to feature in the quarter-finals on Friday, October 14th, the same day as the 9th-12th placement matches.
On Saturday, October 15th the semi-finals will take place, while the losers of the quarter-finals will play 5th-8th placement matches. On this day, the 9th-10th and 11th-12th placing matches will be played.
The World Championship will conclude on Sunday, October 16th with the final placing matches, including the bronze and gold medal matches, taking place.
The schedule is available for download here.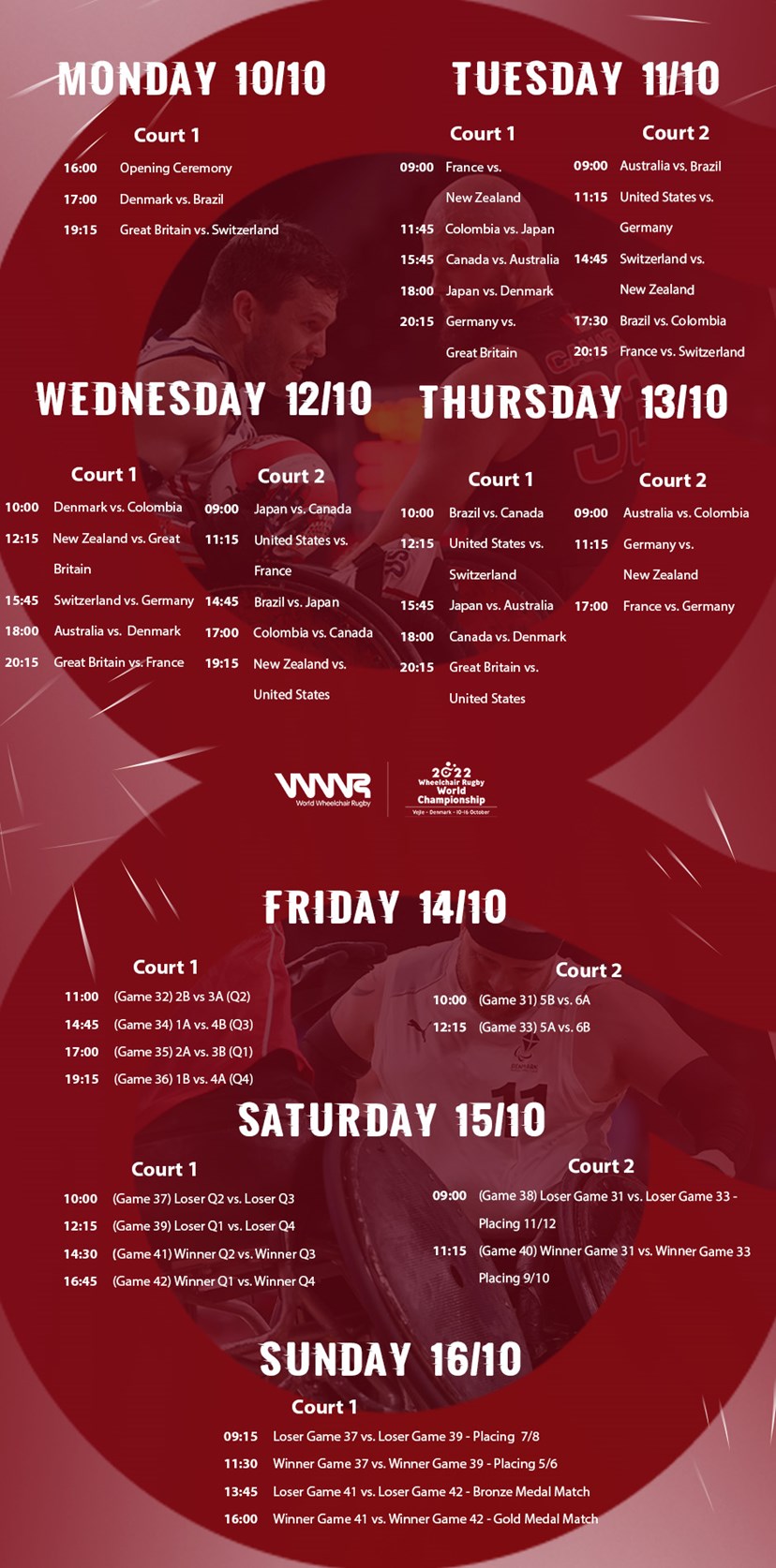 POOL A
Great Britain
USA
France
New Zealand
Germany
Switzerland
POOL B
Japan
Australia
Canada
Denmark
Brazil
Colombia
2022 Wheelchair Rugby World Championship
Denmark will host the 2022 Wheelchair Rugby World Championship in DGI Huset, Vejle. Parasport Danmark (NPC Denmark) and World Wheelchair Rugby (WWR) will organize the event with the Municipality of Vejle and Sport Event Denmark. The event is supported by Parasport Danmarks main sponsors JYSK, Pressalit and Elsass Fonden, as well as Musholm, main sponsor of wheelchair rugby in Denmark.
Homepage: https://2022wrwc.com/
Facebook: https://www.facebook.com/2022wrwc
label